Barleycroft Shopfitting
The Shopfitting division has wide ranging practical experience in all types of outlets and operations which extends across a variety of different building types and architectural styles.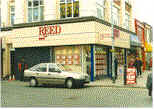 Barleycroft has a track record of delivering projects on budget and on time in prime locations within busy city centres. The design team have a wealth of experience and can help you with suggestions as to how you plan and layout your shop to make optimal use of your premises.
Some of the many items you may need to consider are:
How do you make best use of the space available?
What makes a good environment for your staff?
Do you need any specialist lighting?
Which regulations are relevant for a particular building?
Promoting your product for maximum effect?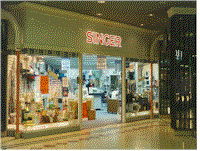 Sometimes there can be particular items for consideration if your unit is to be placed within an existing shopping centre. Knowledge of building regulations, local planning rules can all be handled by the Barleycroft team on your behalf leaving you to concentrate on the business of running your business!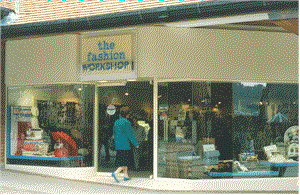 Barleycroft can work with your own appointed corporate design company in creating your shop image. An example of such an approach is seen opposite with 'The Fashion Workshop'.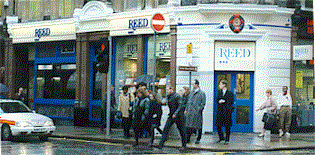 Chancery Lane was the venue for this Reed project. Barleycroft designers used the existing mouldings as an eye catching feature.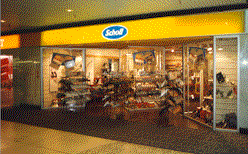 Birmingham was the location for this shopping centre development for Scholl.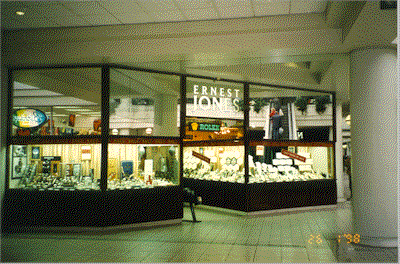 Rosewood stained timber along with mirror panelling gives this site in Welwyn Garden City a style of its own.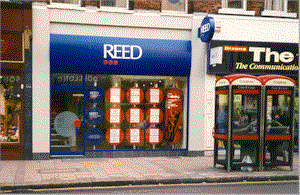 A new image was the requirement for this site in Putney, where designers from the Jenkins Group established new corporate styling. Barleycroft worked with the Jenkins Group to provide the shopfitting expertise.