Barleycroft Refurbishment and Building Maintenance

A complete design and build service is offered to clients across the UK. Barleycroft has experience of managing single outlet projects through to many hundreds of outlets.

Personalized planning/design services are available to help guide the client through the maze of options and styles available. The design team can offer both an innovative architectural capability, coupled with extensive knowledge of materials design to deliver solutions that are both pleasing on the eye and functionally sound.

Throughout all refurbishment, quality is the byword of all Barleycroft tradesmen. Full building control coupled with a knowledge of current legislation ensures all developments meet the necessary requirements. Bank Bond Guarantees give clients complete peace of mind and enable the client to focus on their business.
Before...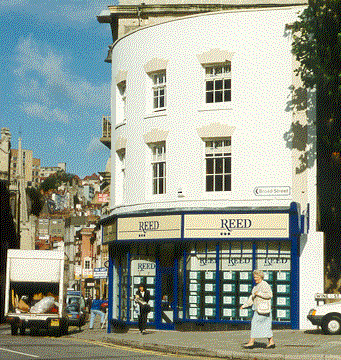 and After......
Using the latest Computer Aided Design techniques and the expertise of one of our senior architects, we can quickly advise you as to the potential refurbishment possibilities for any site no matter what the existing condition.
If you would like to find out how we transformed the building on the left into the one on the right, don't hesitate to call us for more information.
Barleycroft Refurbishment

Barleycroft in partnership with President Office Furnishings, offer a complete service in this specialised area and offer clients a complete formula for new office layouts - in essence a 'one stop shop'.

'President' furniture
Office refurbishment carried out in phased operation so that business as usual was the order of the day when this project was implemented at Tolworth Tower. Some fifteen thousand square feet was refurbished over a twelve week program.

Example of raised flooring

A complete raised floor needed to be installed at this new site in Nottingham prior to the fitting out of 10,000 square feet of this major project using President Furniture.

A closeup of the underground computer cabling

Barleycroft Maintenance services cover all aspects from roofing repairs through to complete refurbishment, and covering all trades. In particular we can offer help with:-
Roofing
Painting
Brickwork
Plumbing
Electrical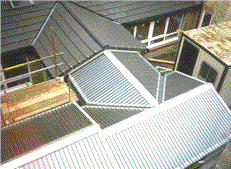 Barleycroft has many years experience of Building Maintenance including specialist roofing. Below are just two examples of where specialist roofing has been employed which has allowed large spans to be achieved without the use of struts.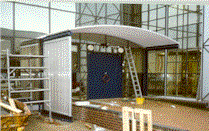 Here we can see the final phases of a specialist canopy for the front of a building that needed additional protection from the weather. Polycarbonate with a barrel vault detail was used in combination with steel support frame.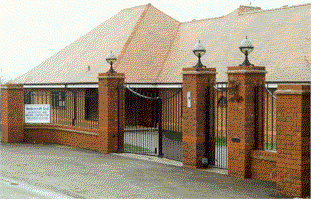 The following two needed some specialist gates to replace existing ones, and to provide added security.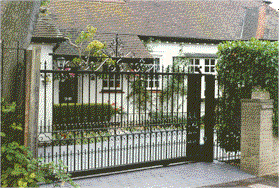 All styles and materials can be catered for, including iron work where necessary.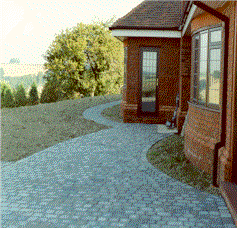 Barleycroft also undertakes replacement drives in a variety of styles including block paving and pressed concrete.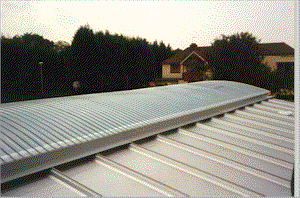 Everlite freespace panels are used to provide both a unique eye catching design and a practical solution in avoiding structural supports, which are needed when using traditional methods.